Student Accommodations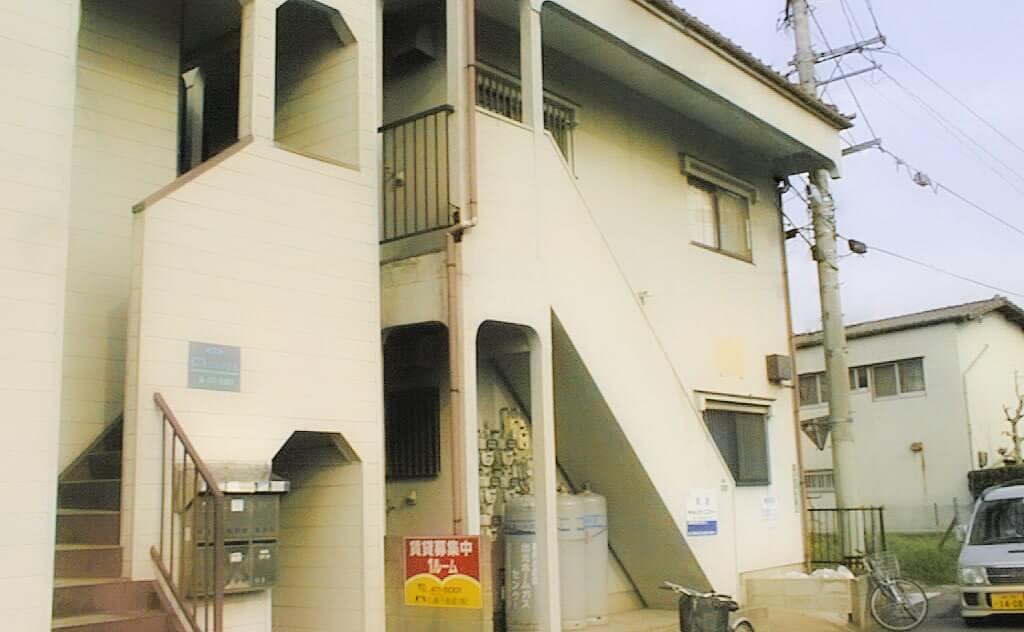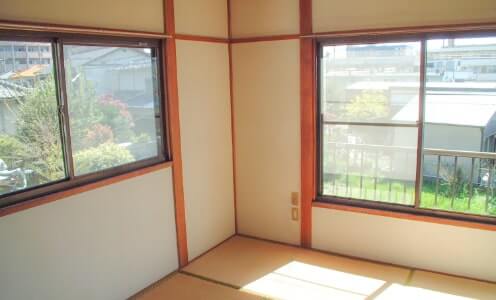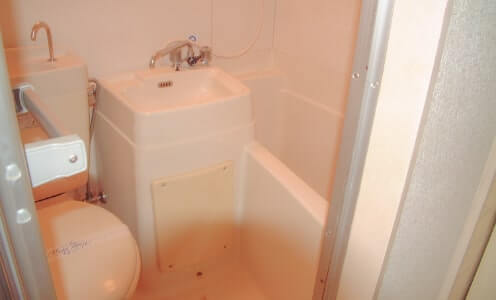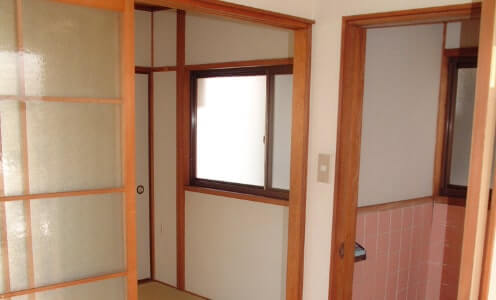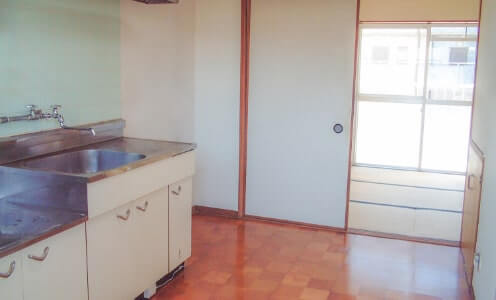 Aiwa Language Institute owns student accommodations so that students can enjoy studying Japanese without any worry or anxiety.
Our accommodations are divided into Apartment Type and Dormitory Type.
The Apartment Type is the same as other typical apartments in Japan. The Dormitory Type has two separate buildings, for male students and female students. There are shared washing machines and shower rooms in the dormitory buildings. Each room in our accommodations (both types) is equipped with refrigerator, chair, desk, air conditioner, curtain, electricity, gas stove, etc. that students can use freely. Students have to clean their rooms by themselves. However, if any of those machines or equipment in the room break down or have some problems, students can contact the school. Then, the school staff immediately respond to cope with any of those troubles or problems.
It takes only 5 to 10 minutes by bicycle from any of those student accommodations to Aiwa Language Institute.
For Muslim students, there are Masjid and Halal food shops/restaurants nearby. There are also supermarkets and groceries near the accommodations, so it is very convenient for all the students.
Fees for Student Accommodations
Entrance Fee
¥ 50,000
¥ 30,000
¥ 30,000
¥ 30,000
Facility Fee
¥ 50,000
¥ 30,000
¥ 30,000
¥ 20,000
Fire insurance
¥ 15,000
¥ 8,000
¥ 15,000
¥ 8,000
Common Service Fee
¥ 0
¥ 0
¥ 6,000
¥ 6,000
Utilities
(water, electricity, gas)
Self-Pay
Self-Pay
Self-Pay
Self-Pay
6-Months Rent
¥ 270,000
¥ 150,000
¥ 174,000
¥ 114,000
Futon Set
¥ 7,000
¥ 7,000
¥ 7,000
¥ 7,000
Total
¥ 392,000
¥ 225,000
¥ 262,000
¥ 185,000
Note
① If you are staying in our school accommodation, you need to pay the above "Advance Payment" fees by the appointed date prior to entering Japan.
② If you leave the apartment during the contract period (6-month basis), all the above fees will not be refunded.
③ The following items are equipped in each room: (Washing machines are shared for Type 3 and 4.) desk, chair, electric lights, curtains, air-conditioner, refrigerator, washing machine, gas/electric stove, free Internet access
④ You can renew the contract after 6 months, and you pay only Common Service Fee and 6-Month Rent after renewal.
⑤ If you would like to stay in our accommodation, you need to pay the accommodation fees by the appointed due date prior to entering Japan. You may choose the room type, but your room number and roommate will be decided by the school based on the vacancy of room on your arrival date. Type 3 and 4 are allocated on a "first-come, first-served" basis (in order of arrival) as the number of rooms of those types is limited. Therefore, if you arrive in Fukuoka late, you may not be able to get a desired room type. If you choose Type 3 or 4 but those rooms are fully occupied, you are to enter Type 1 or 2 (additional fee is required in this case).
Basic equipment available
Air conditioner, refrigerator, washing machine, stove, free internet (LAN cable needed)
Optional
Wifi set ¥3,000